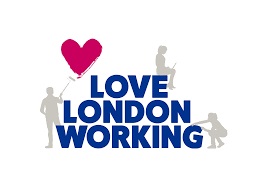 Love London Working is a free and voluntary new training and employment programme helping unemployed people over the age of 16 into work. No matter how long you have been out of a job or what barriers to work you may be facing, such as health, disability or single parenthood, our team can assist you.
With Love London Working we'll support you all the way in helping you to build confidence and finding the right job for you in a field of work you will enjoy. Our advisors offer one to one support and can also help you by providing, training opportunities to financial support through to developing key skills like IT and work related training.
We also provide individual support with job applications, CV writing, interview practice and have a wide variety of jobs and work placements ready for you to apply to across London.
So with a dedicated team ready to help you take those first steps to get back to work…The Only Thing Missing Is You.